Make Your Party Unique with Our Selection of Custom-Colored Confetti
06/28/23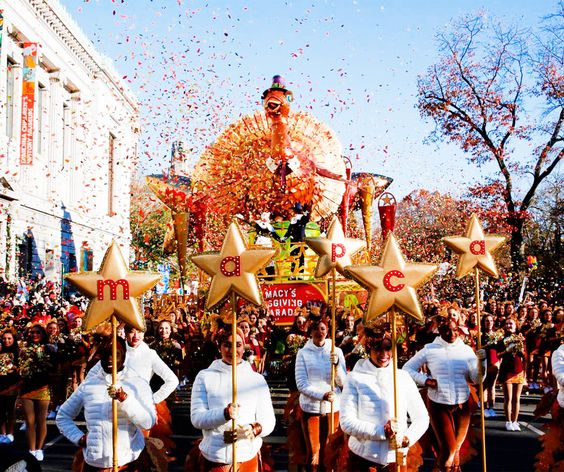 Planning a party celebration is incomplete without some amazing high-quality confetti. However, any off-the-shelf confetti cannot get the job done because every confetti product is not the same. Some tissue confetti is not biodegradable and flame proof.
Some tissue confetti made in foreign countries is colored in a cylinder which means the color is only sprayed on top of the tissue. The whole piece of tissue doesn't have color in it. If you put that tissue in water, you'll see some of the color disappear. Also, if you put a flame to some tissue, it will burn since it's not flame proof. Something you need to be very careful with.
Our tissue confetti from a manufactured from recycled fibers so it's truly biodegradable and bleed resistant. Our tissue confetti has been put into a flame-retardant bath so the tissue will not burn.
There are many methods of packaging confetti to use in various styles of confetti cannons to use at your event. Confetti can be packaged for Co2 handheld cannons, for hand flick cannons plus continuous flow cannons. You need to select the launching system that gives you the best effect for your party then choose the best packaging for the confetti to use with your cannon.
Every party is different, and so is their confetti requirements. Fortunately, party planners have a great option in the form of purchasing custom made confetti. Custom colored confetti is one of the best ways to make your events and celebrations of all shapes and sizes unique. You can make it match the décor of your event whether it's a wedding, graduation, sporting event, corporate event etc,
Why Choose Custom Made Confetti?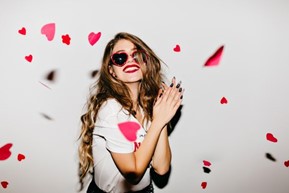 Have you ever been to a party where confetti was shot out of a cannon? The experience can be magical when done correctly. Although most streamers and confetti products tend to look like dismal after being launched, Flutter FETTI® is unique due to its long hangtime. Here are some top reasons why it makes sense to invest in high-quality personalized confetti. Our confetti is made from the thinnest, lightest material available. This allows our confetti to last longer in the air and maximizes the performance. Our competitor's confetti will be on the ground while ours is still gently floating down. Extending the excitement.
Make Lasting Impressions
Parties aren't just for fun; they're also about creating a memorable experience. Moreover, in today's world, parties are about social media as well. People desire decorations that will generate a buzz on social media and encourage engagement on their posts. Whether it's a 40th birthday celebration or the launch of a new product, our confetti gives a unique look in person and online. Additionally, for a unique event (i.e., a wedding or gender reveal), you want all of your party favors to be coordinated to match the décor of the party itself.
Customize Your Confetti to Fit the Theme
Any confetti is better than no confetti at your event, but it's better when you choose the best shape, color, and material of confetti for your event. For example, if you're hosting a 20s-themed party, you can use metallic confetti for it has the glitz and glamour required for the occasion. Similarly, if you're hosting an 80s glow in the dark party, you can stock up on neon glow-in-the-dark confetti that will get everyone buzzing and talking.
Plus, unique shapes and colors can make the confetti work as a party favor for guests to take home afterward as a souvenir of the fantastic experience.
Add Fun to the Event
If you've ever been to a party where they shoot confetti over the guests, you know the exciting experience and visual appeal it generates. Even a handheld Launcher can add some pomp and circumstance to the occasion. Additionally, the sight of confetti floating through the air instills an irresistible sense of joy and excitement.
Create Personalized Party Favors
One of the best ways to keep guests engaged during an event is to have them participate in a task or game. Hand flick confetti launchers allow individuals to add some pizzazz to the proceedings while making the entire experience unforgettable. For example, you can create custom colored wedding party favors so guests can shower the new couple as they head off to start their new life together.
Make an Impression Without Harming the Environment
As much fun as confetti can be, people often worry about the clean-up process and its effect on nature. After all, what happens if you host an outdoor event and some pieces float away in the wind? Luckily, Flutter FETTI® makes only biodegradable confetti. So, celebrate without worry. All our tissue confetti or tissue streamers break down naturally because it's made from 100% recycled fiber which won't harm the environment or local wildlife.
When to Use Personalized Confetti
Every occasion can have an enhanced experience with custom-colored confetti. Some of the most common events people custom-color of Flutter FETTI® for:
Weddings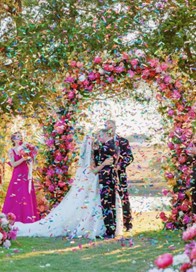 Shower the happy couple with confetti which is in the same colors of the wedding after they say, "I DO." It works well for both the ceremony and the reception, and you can involve everyone in the wedding party by giving them hand flick cannons for an even more alluring special effect.
Birthdays
Birthdays are milestones and should be celebrated in style! Custom-colored confetti is instrumental in themed birthdays, such as glow in the dark parties, casino nights, gangster parties, and more. Everyone from five to 50 and beyond will love and cherish the memories created by custom-colored confetti.
Bachelor/Bachelorette Parties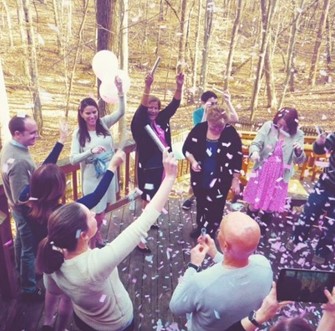 Before the wedding, the bride and groom have one last chance to get a little wild and celebrate with their close ones. These parties are highly personalized, so the confetti needs to match the personalization too. Whether it's a fun night at home or a wild night on the town, adding the right confetti instantly makes the event more fun!
Holidays
Having a Valentine's Day event? Why not celebrate with red and white hearts?
Throwing a massive Halloween costume party? Black and orange tissue can work well to kick off the event or to announce contest winners.
Hosting a Christmas or winter-themed celebration? Snow-cut confetti can create a magical indoor wonderland without the cold air or water damage that comes from real snow.
Overall, there's no limit to how creative you can get when choosing personalized custom-colored confetti for a holiday party.
Gender Reveals
Recently gender reveal parties have become outrageously interesting. That's why social media is filled with such videos. Matching custom-colored confetti with a hand flick cannon or a continuous flow confetti cannon can announce the gender of your baby in all glory without harmful smoke or pyrotechnics. Plus, since Flutter FETTI® uses biodegradable materials, you can celebrate anywhere without worrying about leaving trash or debris behind.
Make Your Next Event More Exciting Using Custom Made Flutter FETTI®!
Ready to choose the perfect custom-colored confetti with Flutter FETTI®? You can choose up to 8 colors of tissue when you choose the products you'd like for your event.
Visit our site to see all the options to enhance your event. Give your guests an awe-inspiring experience with environment-friendly custom-colored confetti dancing and floating in the air. Check out our selection online!