Elevate Your Celebrations: Choosing the Perfect Confetti for Unforgettable Moments
09/14/23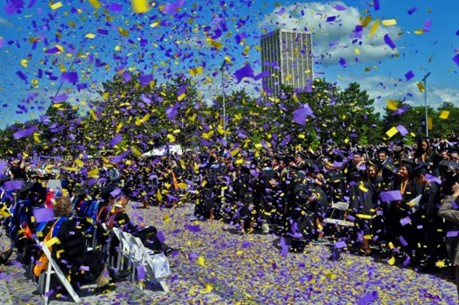 When it comes to making your next party or event truly memorable nothing beats the explosive impact of confetti. And to take your celebration to the next level, consider using the REVOLUTIONARY 18" Airless Hand Flick Streamer Cannons which can shoot metallic streamers up to 35' high into the air with just the flick of your wrist. Our competitors all need Co2 hand held cannons to shoot streamers into the air, but Flutter FETTI® invented these amazing hand flick streamer cannons.
But how do you pick the right confetti or streamers for your occasion? Should you go for hand flick confetti or streamers cannons or Co2 hand held cannons? Or should you use continuous flow blowers shooting confetti 15' - 75' high into the air to create that perfect climax of excitement? We've got the answers, and we're here to help you explore the world of confetti and streamers special effects with eco-friendly options.
Types of Confetti:
Tissue Confetti
Flutter FETTI's® tissue confetti is made from trees grown in the USA. It is biodegradable and flame proof. It comes in many shapes, sizes and colors and at Flutter FETTI® you can choose from a broad array of custom color confetti options since all our products are handmade in the USA not in a foreign country.
Metallic Confetti
Add a touch of glamour with shimmering metallic confetti. Flutter FETTI's metallic film is made from the thinnest PVC film available in the marketplace. That means you get more pieces in a pound plus it's so lightweight it flutters, flies and floats in the air 10 times longer than our competitors heavier metallic confetti.
Eco-Friendly Confetti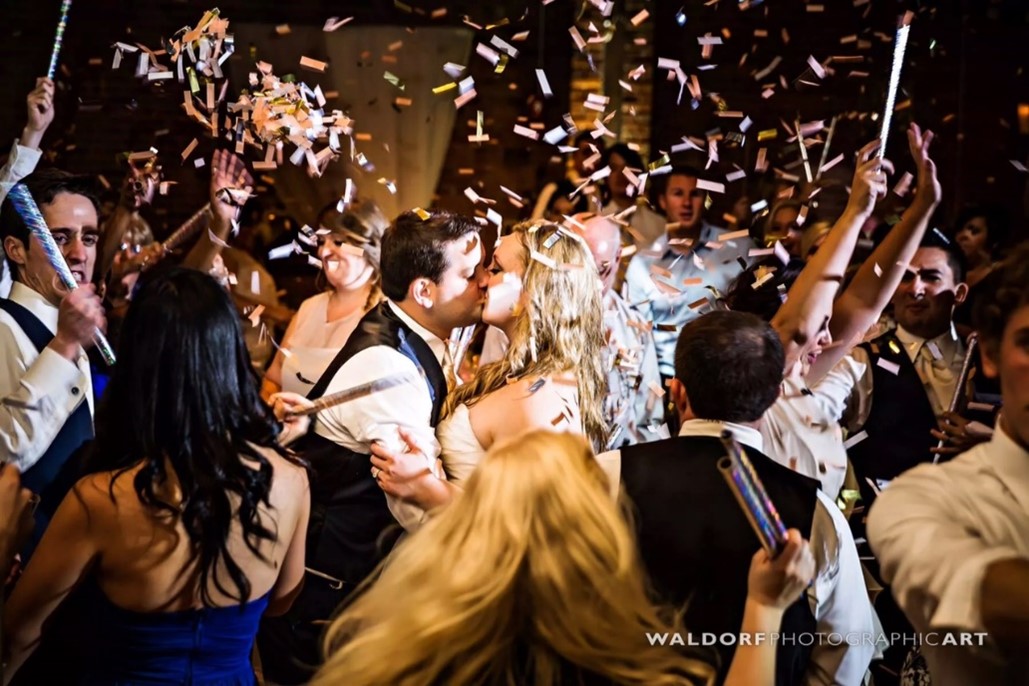 Although your clean-up crew might pick up most of the tissue confetti because tissue is biodegradable so once it rains and rains the confetti will break down. So, you won't have to be worried about the confetti's impact on the environment. Plus, this option is more exciting than using bubbles or a butterfly or dove release.
Die Cut Confetti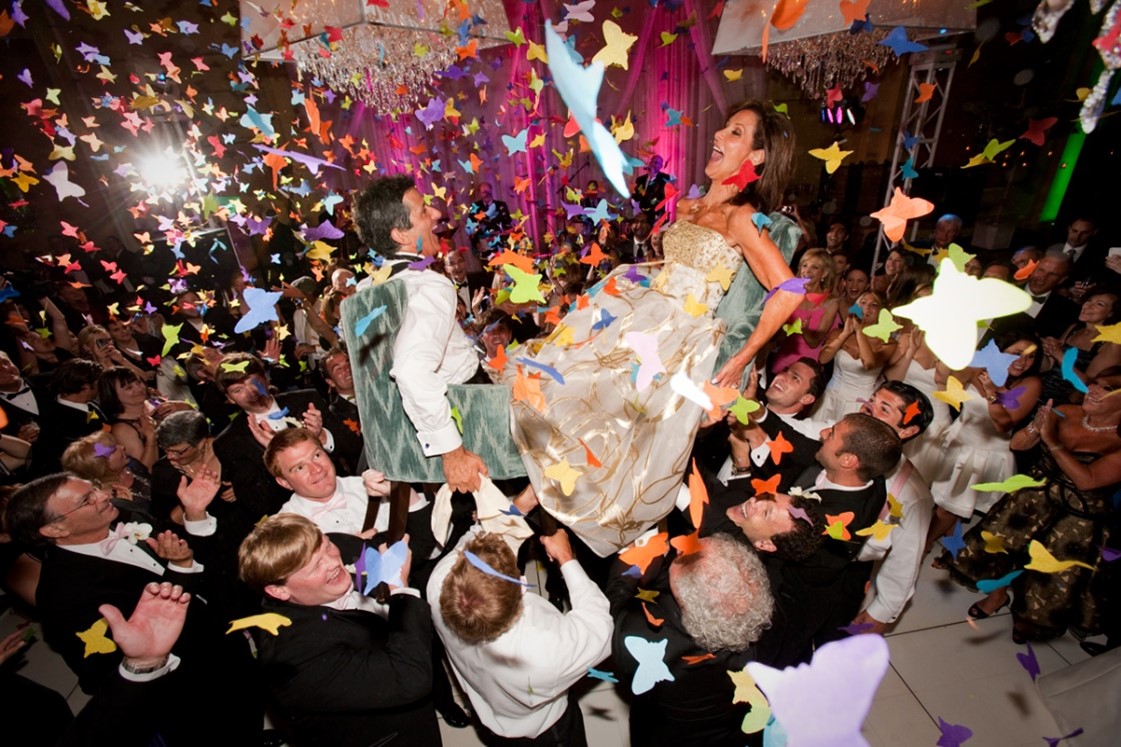 Elevates your decor with themed die cut shapes in tissue or metallic or a combination of both in shapes like die cut butterflies, hearts, rose petals, or stars complementing any festive motif. Die cut tissue and metallic products are available in custom colors of your choice.
Don't stop at just selecting the right confetti; consider these launch options for added flair;
Streamers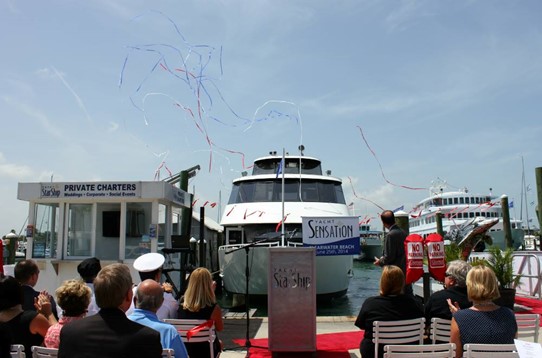 For more variety, as mentioned above you can add streamers to the mix. Like their confetti counterparts, you can find streamers made out of tissue or metallic in any length and color you desire, like our 2" X 40' metallic stadium streamers which can fly 110' high into the air using our X6 Version 3 Electric Launcher. This offers an incredible special effect. Plus, steamers are the easiest to pick up after an event since your audience will most likely pick them up after the event since they are so beautiful especially in custom colors.
Color Palettes
As noted, the occasion and the venue will determine the type of confetti or streamers that you'll opt for. Looking at color options Flutter FETTI® offers a variety of color options for both tissue and metallic confetti and streamers. They even offer neon "glow in the dark" tissue and PVC film which will glow under black light.
For a wedding, you can go with gold or silver mixed with the bride's custom colors to coordinate with the rest of the decor. Plus, guests can participate in making the special effects by using hand flick confetti or streamer cannons or Finger Slingers attached to a 9" tube making them very easy to use. Finger Slingers so innovative they hold a U.S. Patent #7,666,056 on them. Finger Slingers has 10 metallic streamers available in the custom colors of your choice. All the streamers are all attached. So, this product offers NO clean up- NO mess at your event.
Speaking of color combinations, you can order up to 10 custom colors to reflect school spirit for graduations, proms or homecoming football games using hand flick confetti or streamer cannons, Co2 hand held cannons, large streamers for use in an electric cannon or continuous flow blowers.
Read More: which type of confetti fits the occasion?
Size and Shape
Flutter FETTI's® confetti is aerodynamically designed so it flutters, flies and floats in the air offering an exciting special effect. Our Mega blaster Co2 handheld cannons can shoot die cut shapes like hearts, stars or rose petals 30' high into the air offering a stunning memorable special effect.
Flame Proof Tissue and Metallic Confetti and Streamers
It's very important that whatever special effect you're using at your event that the tissue or metallic film is flame proof. The raw materials must be put in a flame proof bath assuring that the products you're using won't hold a flame. You don't want to risk having a fire ruining our event and potentially harming your guests at your event.
Special Effects
And let's not forget the special effects that make any quinceanera, bar and bat mitzvah, weddings, corporate events or sweet 16 an unforgettable event. Plus, concerts, graduations, and nightclubs all use special effects to boost the electric atmosphere of these occasions by using continuous flow blowers. Whether guests are out on the dance floor or jamming in the auditorium to their favorite artist, special effects magnify the joy and excitement that makes these events a grand success.
So, as you plan your next festive gathering or are setting up for the next big gig, contact the experts about various types of. confetti or streamers special effects which would work best for your events setting. One of Flutter FETTI's Confettiologist can assist you in making the perfect recommendation of products to use at your next event that would enhance your gathering with memorable moments.