7 Ways to Spice Up Your Corporate Awards Ceremony
Posted by Genesis Samson on 02/19/21
You've probably sat through a few award ceremonies and said to yourself, "oh boy, here we go again." Well those days of formal seating and boring speeches are over, because today people like us demand a more enlightening and exciting event. If done right, they're a great way to boost morale and put a little sugar into that daily grind.
It's time to forget last year's lame office ceremony. If you're looking for a few ways to spice up your awards ceremony this year, then look no further, because your experts at Flutter FETTI have seven great ideas:
1. Pick a fun name
Don't just call it "Office Awards Ceremony" because it lacks inspiration and sounds like something you read out of a book. Pick a name and make it awesome! Are you a political consulting firm? Call your awards ceremony "Stars and Pinstripes". Is your company a wholesaler for pet supplies? Try calling it "This Year's Top Dogs".
2. Pick a fun location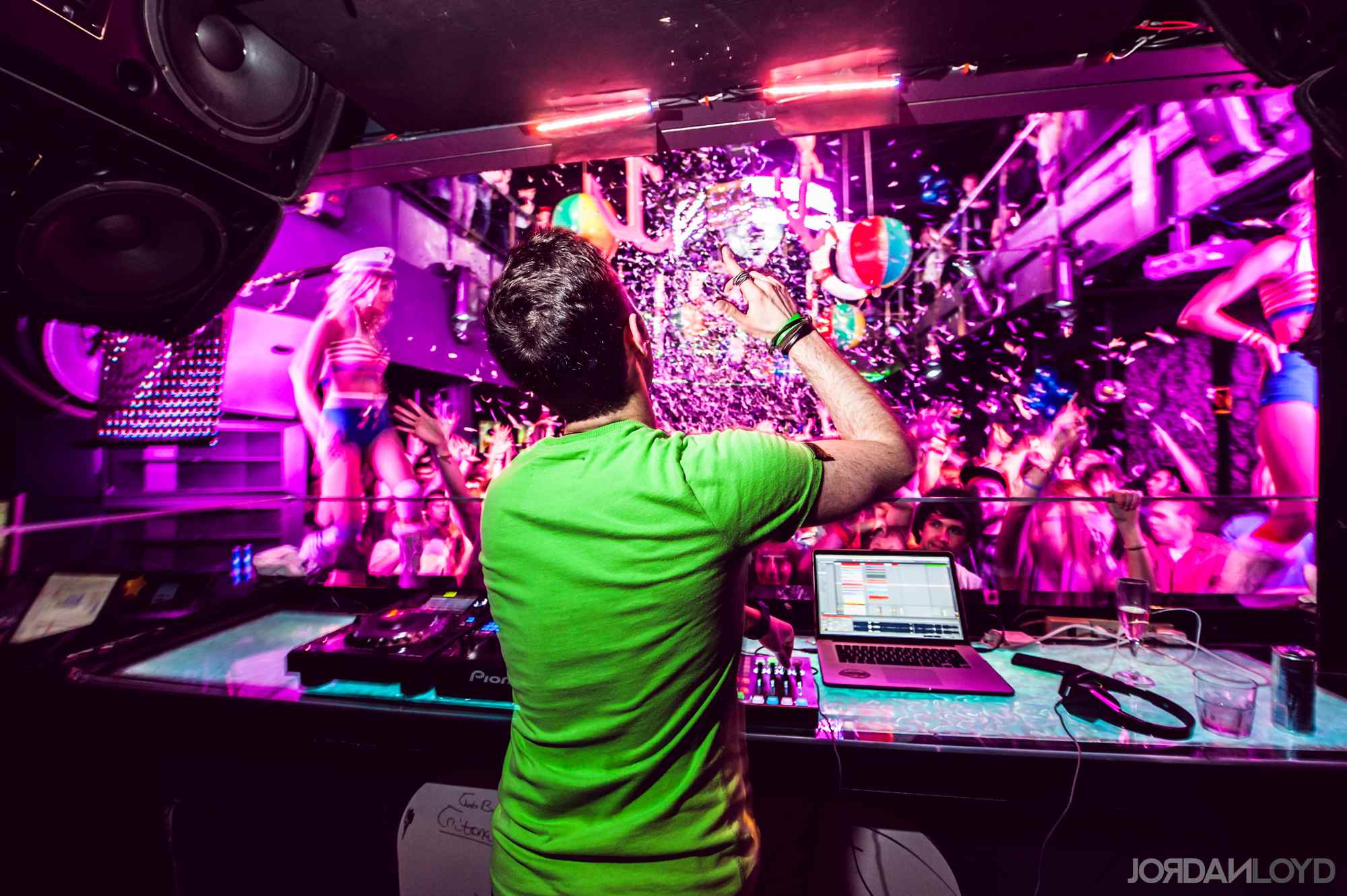 We know it's easy and inexpensive to do it on-site, but the office cubicles don't typically provide the most stimulating backdrop. Try going outdoors to a local town park, hosting the ceremony at your favorite happy hour spot, or booking a big conference hall decorated for the occasion. Pushing people out of the office gets their mind off of work and concentrated on the event.
3. Think colorful thoughts
Maybe black and white is this year's clothing style, but a splash of color is always more pleasing to the eye, especially at award ceremonies. No matter where you host the occasion, make sure it's colorful to get people in the spirit. Hand out 14" Flutter FETTI Confetti Sticks to flick at the end of the event. Or better yet, have employees or waiters flick 18" Airless Launchers filled with metallic FETTI Strips over the entrance to welcome people as they walk in. You can also put up large team photos, helium balloons, and bright hued table linens to make your space more attractive.
4. Shell out for real trophies and other extras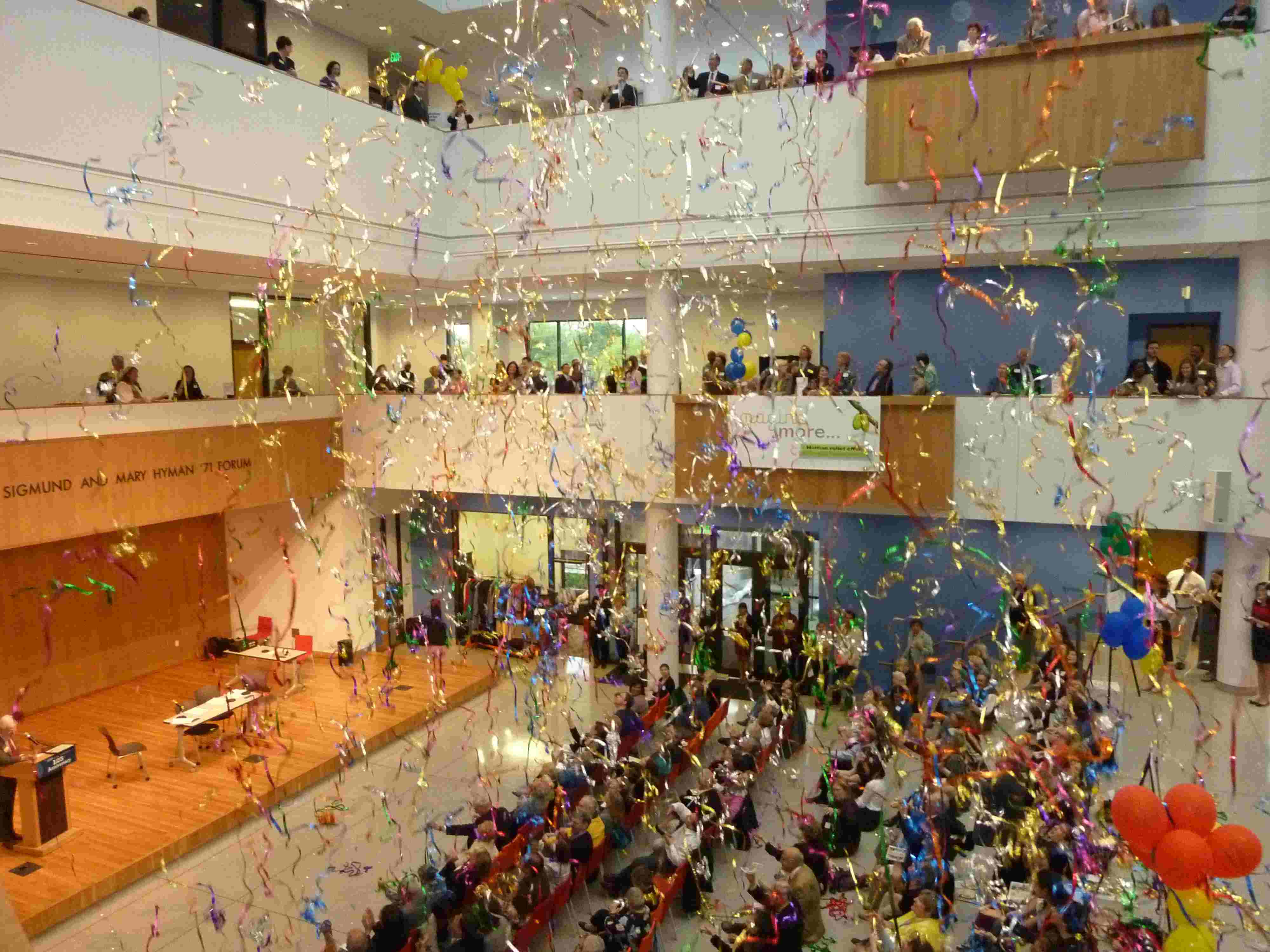 Formal pieces of paper look nice on the wall, but real trophies make super cool paperweights. What else are those office shelves for? You could also consider renting and rolling out a red carpet to welcome all attendees or just the winners. If you like that idea, then you'll love the option of hiring a professional photographer to take winners' photos or at least hiring your graphic designer to look and act like one.
5. Make a scene
If everyone is just sitting and clapping, you're bound to having a boring event. Honestly, there are so many easy and inexpensive ways to get people pumped up for each and every award. Give attendees 9" Hand-Flick Speed Load Tubes wrapped with your companies logo and filled with FETTI or Metallic Streamers to make their cheers more cheerful, or shower each winner in a burst of corkscrew confetti! You may also want to add music, videos, and lighting techniques to electrify the crowd.
6. Throw in a few funny awards
Humor is always fun(ny) and you should use it to your advantage. Did Marvin always get his paper jammed in the printer? Make a Bob Marley-themed "Jammin'" award, synced with music and all. Remember Betty's parking lot fender bender with the company president? Hand her a little car trophy with the phrase "Objects in mirror are closer than they appear".
7. Join it with another event
Already hosting an annual holiday party? Taking your team out for a thank you lunch? Deliver the awards during these moments when everyone is already together for a joyous occasion. Best of all, you kill two birds with one stone and avoid having to double your expenses.
About Flutter FETTI®: Flutter FETTI is an innovator, manufacturer, and worldwide distributor of confetti and streamer products. Our mission is to bring excitement and joy into every special event in your life. Contact one of our confettiologists and we'll make the right product recommendation to add the "WOW!" effect to your corporate awards ceremony.